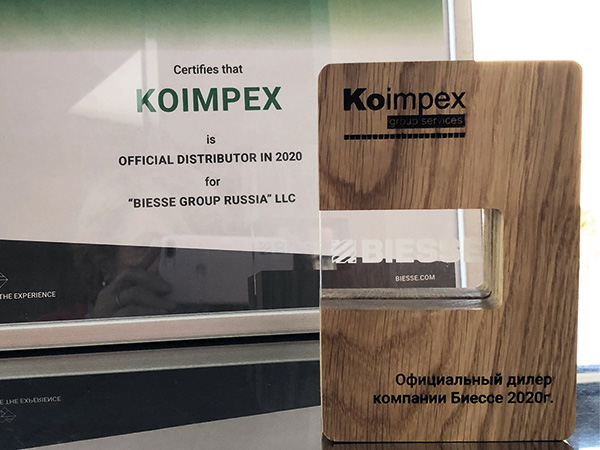 The distribution agreement with BIESSE has been renewed
Posted on
February 5, 2020
Koimpex and BIESSE have signed in Pesaro the renewal of the distribution agreement for Biesse woodworking machines in Russia. The agreement of Koimpex – official dealer of Russia entered into force with January 1, 2020.
The partnership between Koimpex and Biesse is very solid and precious and has lasted for more than thirty years. Together we have achieved countless goals and successes. The high range of Biesse products for the whole wood sector and a precise and accurate offer of our company have made the collaboration founded, inseparable and exclusive in the Eastern European markets that we represent, such as Russia, Belarus, Slovenia, Croatia and Macedonia.
We are confident that Biesse products, with high specialization and advanced technology, will continue to be highly desirable products thanks to the know-how and distribution services that Koimpex guarantees and certifies.
During the long collaboration, based on mutual trust and respect, Koimpex has been able to promote and implement sales of Biesse products from year to year in the countries in which it operates.
We are proud and grateful for this renewed collaboration that has brought great success and mutual satisfaction to date and others will bring about it.